Make Your Next Pool Party More Exciting With Party Pool!®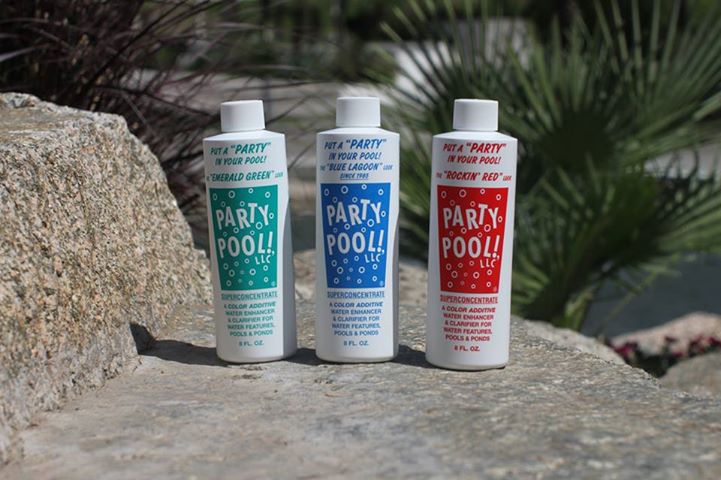 Coloring pools nationwide since 1985" Party Pool is a family owned and operated company. We are proud to have been operating for nearly 4 decades. When deciding if Party Pool is right for you, take this into consideration. We have been adding fun to peoples pool for years and have hundreds of pool stores that have carried Party Pool for decades. We have proven ourselves and people use Party Pool time and time again.
A Colorful Twist to Your Pool Party
Entertain your guests with our product! Party Pool!® gives a special touch for occasions such as:
You can also enjoy it on holidays such as Memorial Day, Fourth of July, Labor Day, Halloween, and more. In addition, Party Pool!® can be used to enhance homes for sale. Best of all, it is perfect for intimate moments like weekends at home or romantic evenings by the pool.
Purchase Party Pool!® today! You can also amaze your host by bringing our product to their party as a gift. Party Pool!® is sold in hundreds of retail outlets nationwide, so find the one nearest to your location and grab our product!